ERP Software in India, ERP Software Company in India
---
Metier ERP solutions operates India from their office in Chennai. iXpert ERP Software is used by almost 10 satisfied users across India in manufacturing and project management domains. We, as one of the most reliable ERP Software Companies in India, offer ready ERP Software that can be customized on the fly for various sectors. We are one of best ERP Software Company in India, also have sales and implementation partners in India who extend our reach, with backup support from the ERP development and support Centres in Hyderabad and Chennai
---
What is ERP
ERP stands for Enterprise Resource Planning and is a management concept. All companies are Enterprises and use resources like Man, Money, Time, Material to make profits. In practice, ERP involves use of specialized software for management of core business processes to achieve optimum efficiency and profitability.
Metier tech, one among the best ERP Implementation Companies in India, offering successful ERP Solution across all business sectors and Industries.
---
Make An Impactful Change With Best ERP In India
Enterprise resource planning or ERP brings incredible outcomes to your business. Besides combining core functionalities of a business, the integrated software provides opportunity to outperform in the market. It could be that now you rely on standalone software for different applications. Managing operations through these software sometimes seems difficult to deal.And if that doesn't look good, you can turn to an ERP that effectively simplify activities across your business, such as accounting, project management, customer relationship management, human resource management, finance management and your supply chain operations. A customized ERP does it with ease that allows for better performance and increaseorganizational efficiency.
---
Grow With Leading ERP Provider In India
iXpert is the sort of ERP software that has been specifically designed for the industry. It can be customized to the varying needs of industry in different verticals. Due to its flexibility, it proves worthy that improve business growth and profitability. This software is a suite of applications knitted for various business operations. It is counted as the best ERP software suite that can be customized to the challenging needs in multiple sectors. Metier Technologies, a leading ERP software company in India works on iXpert ERP software to develop tailored solutions that meet your business goals and objectives. The end result is that; you can expect better business performance with tailored solutions.
Metier Technologies has proven expertise to design and implement customized ERP software in India to manufacturing,footwear, distribution, project management and retail sectors. The company has experienced experts who are knowledgeable in the module, such as inventory, HR, sales, marketing, financial, accounts, production and so. Customizing specific to thecustomer needs produce impactful changes that could change the course of your business.
---
Transform How Your Business Perform
Interestingly, India is home to many manufacturing, retail and distribution industries. Considering the growth of Information technology in the country the small and medium industries are trying to emerge successfully in the competitive market. Enterprise resource planning software customized to the evolving industry trends has the potential that helps small, medium and big industries to come to the industry front. The demand for sophisticated solutions will all always be there for the changing trends. This could be impossible to attain with any normal or stand-alone software, only a tailored software can fit into this. Metier Technologies empowers business to develop a more customized ERP version that adhere to your budget and requirements. Being the foremost ERP provider in India the company easily respond to evolving demands, makes the required customization, implement the software, allowing business to focus on what really matters in terms of their success. The final solution could be much easier and quicker to respond to whatsoever the customer requirements are. The benefits of ERP system for your small and medium business is infinite. With complete customization and many business niche features you can easily find your customized ERP software for your business needs with best ERP software company in India. The solutions are available for customers from other parts of India and overseas, including Chennai, Coimbatore, Mumbai, Kerala, UAE and the rest of MiddleEast counties and Africa.
---
Stay Focused With Right ERP In India
Being the leading ERP provider in India, it has empowered many small and medium business to streamline their activities helping to move their business forward. When you decide to have a reliable and scalable ERP solution for your business trust on the best ERP Software Provider India. You can really outshine and remain competitive with the best custom-built ERP software.
ERP Solutions for following sectors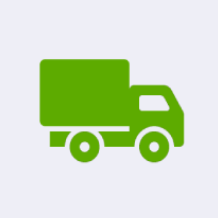 Professional Delivery
One of the top ERP Solution Providers in Mumbai, The ERP Software solution is sold and delivered by professionals with each having over 20 years of experience. With experienced Functional and Technical consultants Metier offers the best ERP Solutions to your business problems.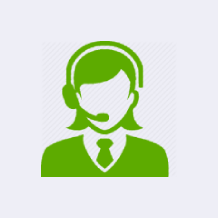 Online Support
In this age of Internet, Metier, the best ERP Software Development Company in Mumbai, offers instant after-sales support over remote connectivity so that delays caused by site visits are reduced. On-site support is done only when absolutely unavoidable and we have evolved a professional system whereby problems are solved through remote connectivity in hours.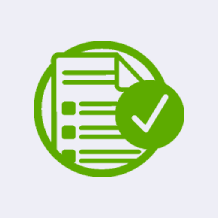 Statutory Compliance
iXpert, one of the top ERP Development Company in Mumbai, assures of statutory compliance as any changes in tax and other laws are incorporated and new releases updated in shortest possible time.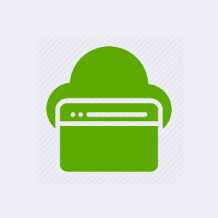 Windows and Cloud Based
iXpert, ERP Software Company in Mumbai, offers Windows version with user-definable data sync over Internet and mobile app for online/offline use , or browser based version supporting multiple devices for online use.